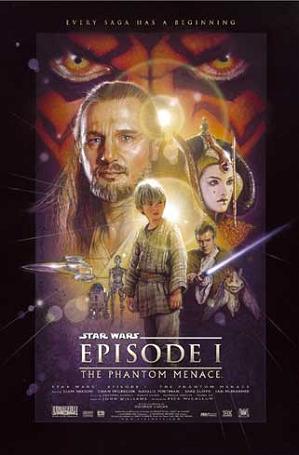 Good jokes, bad jokes… who cares? So long as they gain a good laugh or a good groan, I'm happy.
Tweet 1:
For Tweet 2, you'll need to know what a midichlorian is.
Imagine my pleasure when a friend on the list where I first posted this joke replied,
"That's truly awful — I must pass it along. My son also groaned."
As will we, when we watch the full movie again sometime early next year.  Yes, there are plans afoot for a Twitter livesnark of Star Wars Episode 1 in… er… honor? celebration?… uh… of next February's release of Phantom Menace 3-D.  My co-snarker-in-chief pronounced that 2D was sufficient for a good livesnark, so we'll be doing it in advance of the release, just to remind people why they might not want to spend their precious dollars to see Jar Jar Binks in 3D. )
Meantime, for your listening pleasure: the Midichlorian Rhapsody.
See previous livesnarks:
"The Running Man" with Arnold Schwarzenegger (11 Oct 2009)
"Riverworld," a SyFy Original Movie adapted from the classic SF series by Philip José Farmer (19 Apr 2010)